Training Course on "Ration Formulation for Dairy Cattle in Ethiopia" held on 9-11 March 2023 and conducted by the University of California-Davis and UNIQUE land-use under the sponsorship of the United States Department of Agriculture – Foreign Agricultural Service.
With support from the USDA Foreign Agricultural Service (FAS) and in collaboration with the UC Davis team led by Prof. Ermias Kebreab and Dr. Abbas Ahmadi, UNIQUE land use GmbH
trained 24 participants, including commercial dairy farmers (8), dairy advisory service providers (2), university lecturers teaching dairy husbandry (10), feed distributors (1) and feed
experts from the ministry of agriculture (1), Oromia livestock development agency (1) and livestock and fisheries sector development program (1) on Dairy ration formulation software foe Ethiopea in Amharic language..
The training will help to strengthen the national capacity to adopt a balanced rations approach that meets the nutrient requirements of the cattle to optimize productivity, reduce cost, and promote sustainable intensification of dairy production, which supports the national low-emission development goals for Ethiopia's livestock sector. The software was developed that integrated over 276 different local feeds and by-products with nutrient requirements for dairy cattle. The software was available in Amharic (federal language) with an easy-to-use graphical user interface. At the end of the training, all participants were able to formulate a complete dairy ration using locally available feed resources that can be used effectively to reduce the cost of dairy production.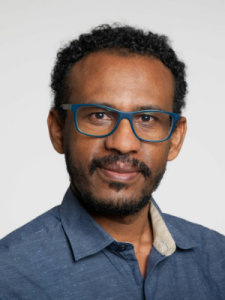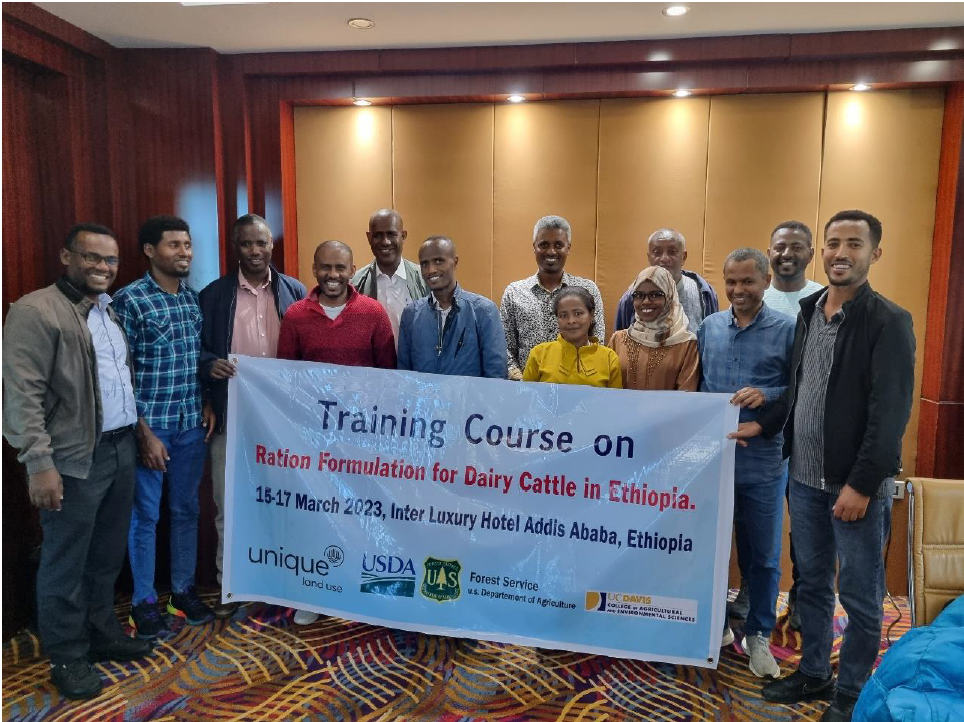 : University lectures-feed experts from the ministry of agriculture